I love this nourishing hair mask and it smells like heaven! I just tried it last night and it works great for r
educing brassiness in Blonde or Light Brown Hair.
You can use any conditioner for darker hair.
John Frieda Sheer Blonde Color Renew Tone Correcting Conditioner, 8.45 fl oz
Coconut Oil 100% Natural for Skin & Hair 7 oz.
If you are only conditioning the ends of your hair, you can twist it into a bun and cover with cling wrap. (I also do this when I am applying a full conditioning treatment before I cover my entire head.)
You can use a shower cap or plastic grocery bag like I did here...
Oh how I love my baby girl <3
Leave the conditioning treatment on you hair for at least an hour. I usually sleep in mine to get maximum benefits. Then wash and condition as usual.
My hair is course and thick and I have no problem removing this mixture with one normal wash. If you are prone to greasy hair you can wash 2-3 times with a clarifying shampoo.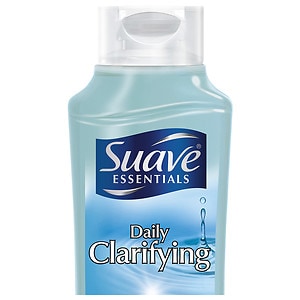 Suave Daily Clarifying Shampoo, Normal to Oily Hair, 12 fl oz
VIDEO: "How I Straighten My Hair" and the products that I use.
LINK UP

and join together with other bloggers to share your inspiration and support!